It's officially tax season…whether you like it or not.  Lol!  If you received any form of personal or business income in 2019, you will likely have to do your taxes.  We've all had good and bad experiences with taxes, including myself.  But we learn from all of the experiences to better our tax situation moving forward.  So whether you use a certified public accountant (CPA) or do your taxes yourself, here are some tax time tips that I wish I would have known when I began my career but I learned throughout the years.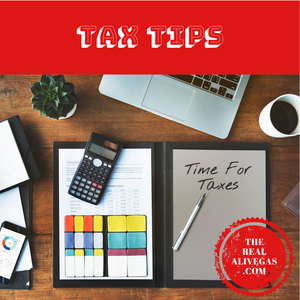 Do Your Taxes 
This should go without saying, but do your taxes.  There's no escaping it entirely, and if you delay doing them it may not be a good situation when you eventually file your taxes.  Also, if you own a business don't forget to file business taxes too. 
Also, if you have a CPA make sure you do your homework on that person first.  You want to make sure they are reputable and know what they are doing. 
A lot of people don't do their taxes because they can't afford to pay someone.  There are free options out there like the IRS Free File.  If your income is below a certain amount, you can use this service to do your taxes for free. 
Learn How to Minimize Your Taxable Income 
When you contribute to tax deferred or pre-tax programs, it can minimize your taxable income.  These are accounts you put money into before taxes are taken out of your paycheck (so it leaves more money in your pocket) and you don't have to pay taxes on the money in these accounts.  Some examples of these types of programs are an IRA, flexible spending account, and a 529 college savings account.  But you should only contribute to programs after you educate yourself about them well and if they are something you need for your present or future lifestyle.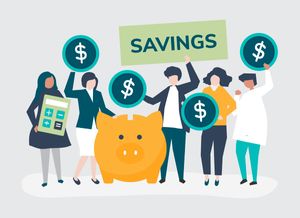 Learn What You Can Write-off 
There are many ways things that we spend money on or that we donate that we don't realize that we can write-off.  Do you run an online home business?  You may be able to write-off a portion of your internet costs.  Do you wear a uniform to work?  You may be able to write off the amount you pay for your uniforms and the cost to clean them.  Did you donate money, clothes, household items or even a car to a charity or even your child's school for a good cause?  You may be able to write-off some or all of its value.  Any and everything that you spend money on, you should ask your CPA or do a search to see if you can write it off. 
Keep Track of Your Income and Expenses 
To tag on to the previous tip, the key to having a smooth tax season experience is to keep track of all money you receive and everything you spend money on.  There are many ways you can do this from keeping all of your receipts in an envelope or folder, create a spreadsheet for all of your income sources and another one for your expenses or use a software program that does it automatically for you.  A week before you do your taxes you don't want to be searching for receipts and thinking about what you spent money on for the entire past year.  You will definitely forget stuff and miss out on valuable items for your taxes.

Payback Any Taxes You Owe 
The IRS doesn't play when you owe taxes!!  Just pay the IRS back if you owe so you can get on with your life because they won't forget.  As with everything else the government does, they will add interest to any taxes you owe.  If you owe $2,000 in taxes and figure you'll pay them back in a few years, you could end up paying back double or even triple the amount.  Don't give them more of your hard-earned money than you originally owe!  Also, they may even come for your paycheck or future tax returns.  So contact them to pay the full amount or setup a payment plan with them and save yourself the headache and stress. 
Hope you found these tips helpful!  Let me know if you used any of these tips and how they worked out for you. 
Join my mailing list to know when my latest blog posts come out. 
Dweeb Out!
*This post may contain affiliate links. Click here to read my disclosure policy.