Happy New Year Dweebs!! 
I hope everyone had a great holiday season, and ready to kick off a year full of happiness, success, prosperity and good health!!! 
In this edition of "Money Mondays", I'm going to focus on 2 ways to save money while reducing waste.  You're probably use to my blog topics geared towards artists, but so many people hit me up daily with questions about my lifestyle that I figured this would be the best way for my supporters to learn more about me.  So I've expanded my blog topics so that there's pretty much something for most people including artists…because we have lives outside of music too!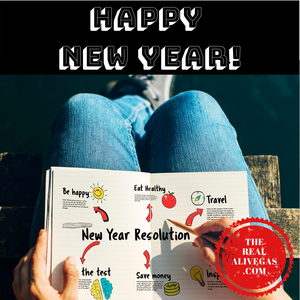 Most people's resolutions consist of at least one of the following: getting healthier, travel more, make more money, or saving money … so here's 2 cost-saving ways (that also happen to reduce waste) that you can start doing right away to stay on track with your resolutions.  In my household, I use these 2 items: 
Wool Dryer Balls 
If you've never heard of wool dryer balls, they're alternatives to dryer sheets.  If you are anything like how I used to be, I would use about 3 dryer sheets every time I dried a load of clothes.  Then on top of that, a box of dryer sheets would be gone in no time.  It would probably last no more than 2 months.  Why do I use and like wool dryer balls?  They're cost effective and reduce waste!!  I bought a set of 6 about 2 years ago and they're still going strong.  That one time cost of 6 dryer balls is probably the same amount I would have spent for a 4 month supply of dryer sheets.  Dryer balls typically have a life span of about 3-4 years.  Then what do we do with dryer sheets once we use them?  Throw them out …that's crazy waste!!  What do I do with dryer balls once I use them?  Put them up for the next load of clothes I have to dry.  And if you're the type that like your dryer sheets scented, dryer balls can be scented too with a few drops of your favorite essential oil.  Oh, and they also cut down drying time I guess since they kind of fluff your clothes while they're drying.
Microfiber Mopping Cloths 
Microfiber mopping cloths are basically reusable mopping cloths you attach to a robotic or manual mop.  Basically the same concept as the dryer balls … a set can be used for years versus thrown out after each use and the cost of a set is about the same you would pay for about a 4 month supply of disposable mopping cloths.   With microfiber mopping cloths you throw them into the wash after you use them and they air dry in no time.  I have a robotic vacuum that also mops and the microfiber cloths below clean my floors just great.  If you have a manual mop like a Swiffer or Bona, there are microfiber cloths for those too.  I can't remember the brand I use to use for the Swiffer I used to use, and I'll only share info and products I can vouch for, but I'm sure you can find them if you search online.  Just try to get the microfiber cloths for manual mops that have the straps so they stay attached to the mop while you're mopping.
Hope this info was helpful.  But don't take my word for it, do the calculations and try them out for yourself and let me know how it goes. 
Check back in on the 1st Monday of every month for more "Money Mondays" blogs like this. 
Dweeb Out! 
*This post may contain affiliate links. Click here to read my disclosure policy.