Dweeb Nation Wuddup !!! 

A lot of things happened in the world of sports recently, but I'll focus a few of them because they center around a word that I'm very much familiar with... "Blackballed". 
There is a couple of reasons this word is attached to you. In most cases it's because of FEAR. In my situation the fear came from other artists because I threatened their revenue stream. I'm younger, just as if not more talented then them. So they had to conspire to keep me from reaching the masses.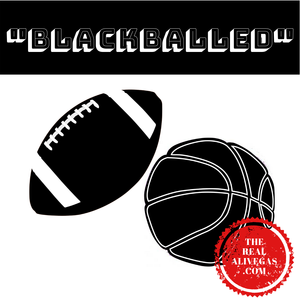 In the NFL, Colin K threatened the revenue stream of the owners by kneeling. So they conspired to keep him out of the league. And to pour salt on the wound, they hired Jay-Z as music consultant to bridge the gap between the hip hop generation and the NFL... but the people are not so easily fooled. This new partnership was met with immediate criticism. The same can be said about the NBA (the league). When it comes to Carmelo Anthony who speaks his mind, does a lot of great things for the inner city youth, and often can be seen wearing the universal symbol of Islam on his neck and because of this he finds himself out of the league. I have a feeling the people won't go quietly on this one as well!!!
Drop a comment and let us know how you feel about this topic.
Also, don't forget to leave your email to be the first to know when I drop more thought provoking information like this.
Dweeb out!