Dweeb Nation Wuddup!!! 
January seemed to just fly by and with less than 2 weeks left until Valentine's Day, it's crunch time to get those Valentine's Day gifts.  Whether you are still trying to figure out what gift to get your partner or the kids in your life, here are some gifts for any budget that any music lover will enjoy.  You can't go wrong with music because everyone loves it, so let's get started …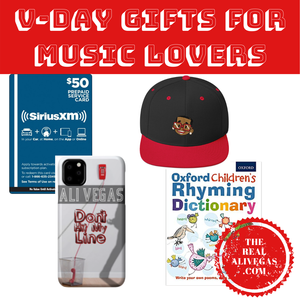 Music Streaming Service Gift Card 
People are streaming all types of music, and creating all types of playlists like for workout or relaxing to the parent who creates playlist full of children songs.  There are gift cards available for pretty much every music streaming service like Spotify, and Amazon Music.
                                                             Spotify Gift Card                                                            Amazon Gift Card
SiriusXM® Subscription Gift Card 
SiriusXM® has over 100 channels that you can stream any time of the day to listen to the type of music you like listening to – there are also other types of stations like sports, talk and comedy. And besides in a car, you can listen it anywhere you can download the SiriusXM® app like a smart TV or phone, and even from their website while you're on your laptop.  So grab a SiriusXM® subscription gift card so that your music lover can listen to their favorite genre of music at home, work or out and about especially when their children are not changing it to the Radio Disney or KIDZ BOP Radio…haha!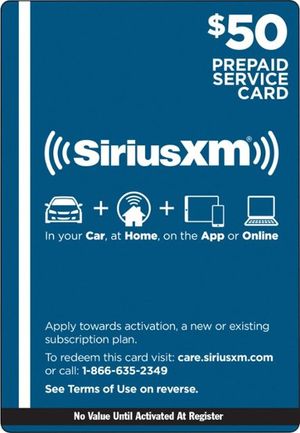 SiriusXM Gift Card
Concert Tickets 
Who doesn't like a good musical experience and a concert is a perfect example!  Even if you can't find a concert in your town, look at a nearby town and grab some tickets for that favorite artist your partner always talk about and surprise some special children with JoJo Siwa or KIDZ BOP tickets.
StubHub! - Concert Tickets
Waterproof Bluetooth Speaker 
A waterproof Bluetooth speaker is something a music lover needs to have because they can take it anywhere including the shower.  Don't front, you know that you even like to sing in the shower!
                                             JBL Waterproof Bluetooth Speaker                                 Omnibox Waterproof Bluetooth Speaker
Rhyming Dictionary 
If you know someone who is into writing music or even poetry, a rhyming dictionary is a great idea!  You may even get extra kisses every time they pick up their rhyming thesaurus because they won't have to waste time any more trying to find a rhyming word.
                              Merriam-Webster's Rhyming Dictionary (2nd Edition)                           Oxford Children's Rhyming Dictionary
Record Player 
If you haven't heard, music record purchases are on the rise again (check out "For The Record" for more info).  Many households still have some throwback records stashed somewhere, but maybe not a record player…this makes it a perfect gift idea.  But of course add some vinyl records to your gift to make it extra special!
Crosley Turntable with Radio, CD & Cassette Players and Bluetooth
                                 "Theme of New York" by, Ali Vegas - Vinyl                                                          Disney Ultimate Hits - Vinyl
Headphones 
Need I say more??  A music lover needs a good pair of headphones.  Even if they have a pair, a backup pair will never hurt.
                                                       Sony Headphones                                                                              JBL Kids Headphones
Musical Greeting Card 
A musical greeting card will always put a smile on someone's face.  Think about the last time you opened a musical greeting card …I'm sure you had a big smile on your face while you danced to the music the card played.
                                            Valentine's Recordable Musical Greeting Card               Hallmark Peanuts Sound Valentine's Greeting Card
Personal Cooking Experience 
If you know me, you know I'm all about cooking a delicious, healthy meal while playing music in the background.  Hit up my favorite chef to book a personal cooking experience that you can enjoy with your loved ones, while playing your favorite music in the background.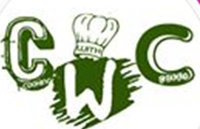 Ali Vegas Merchandise 
And everyone always saves the best for last (haha!) … merch for the Ali Vegas fans are a must!  Why not show them how much you really love them and add some Celebrity Dweeb items to their gifts too!
                   "Don't Hit My Line" Phone case                                                                          "Masterpeace" Men's Hoody - Red
     "Just Let Me Rhyme" Kids Long Sleeve Shirt - Red                                                 "Call Me The Specialist" Men's Sweatshirt - Grey
                  Celebrity Dweeb Dad Hat - Red                                             Classic Dweeb Youth T-shirt - White
              Celebrity Dweeb Snapback - Black & Red                 Celebrity Dweeb Pom Pom Beanie - Dark Grey & Red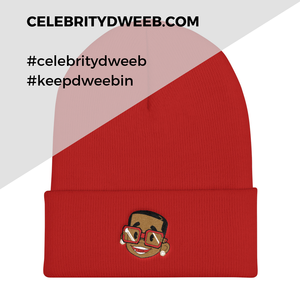 Celebrity Dweeb Beanie - Red
Hope this info was helpful.  Let us know if you have any of these items or if you are planning to get any for your loved ones. 
Check back in on the 1st Monday of every month for more "Money Mondays" blogs.  Don't forget to check out my other blog posts too! 
Have a Happy Valentine's Day … Dweeb Out! 
*This post may contain affiliate links. Click here to read my disclosure policy.