Dweeb Nation ...What's Cooking! 
It is very rare for a traveling artist to keep a healthy diet.  Most artists eat whatever choices are available to them on the road, which is mostly fast food. I was fortunate to recognize this early and was able to expand my choices by meal prepping before hitting the road.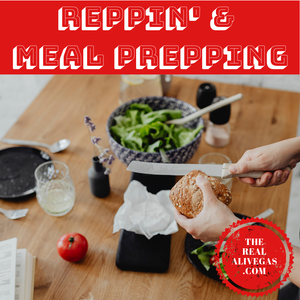 I would pack chicken ceasar salads, tuna and other foods that included lots of fruits and veggies. Another thing I would always do is stay at the Marriott because their rooms came with a fridge so I was able to store my food. Til this day I still meal prep.  Also, the same chef that was on the road with me then is still preparing my food today.  Visit Cookin' With Corey  and start making healthier food choices today!!
Leave a comment below and tell us what types of food you meal prep.  Don't forget to leave your email for more food tips.
Dweeb out!